Big Data CONFERENCE
Europe
2023
AI, Cloud and Data Conference
ONSITE & ONLINE
7ᵗʰ EDITION
LEAVE YOUR REVIEW
Did you attend the conference? Provide your feedback and help to improve Big Data Conference Europe! All of the feedback from you is highly appreciated. Express your opinion and help our team improve future events!
We would like to extend our sincere gratitude to all the participants who joined us at Big Data Conference Europe 2023. Your attendance and participation made this event a resounding success! We hope that you found it informative, insightful, and valuable.
We are grateful for the opportunity to connect and learn with such a talented and diverse group of professionals. Your presence and engagement helped to create an inspiring atmosphere and fostered meaningful discussions.
Once again, thank you for your contribution to the success of Big Data Conference Europe 2023. We hope that you had a wonderful experience and look forward to staying connected with you in the future!
Big Data Conference Europe is a four-day event that focuses on technical discussions in the areas of Big Data, High Load, Data Science, Machine Learning and AI. The conference comprises a series of workshops and sessions, aimed at bringing together developers, IT professionals, and users, to share their experience, discuss best practices, describe use cases and business applications related to their successes. The event is designed to educate, inform and inspire – organized by people who are passionate about Big Data and Data Exploration. We look forward to seeing you there!
Expand your knowledge
The event provides unparalleled learning opportunities where you can gain access to the latest trends, best practices, and techniques, taught by top industry experts.
Network with industry experts
Connect with like-minded professionals and industry experts, exchange ideas and insights, and stay up-to-date with the latest industry developments.
Get unforgettable experience
Enjoy a cinema-style venue with comfortable seating, excellent sound, and large screens. Engage in interactive games, quizzes, and shows, creating a relaxed and enjoyable atmosphere.
Gain hands-on experience
The included workshops provide a unique opportunity to put your knowledge into practice and gain hands-on experience.
Predictive and Data Analytics
Natural Language Processing (NLP)
Amazon Web Services (AWS)
Google Cloud Platform (GCP)
Elevate your big data expertise at our immersive Pre-Conference Workshops. Gain practical insights from industry experts, engage in hands-on learning, and network with like-minded professionals. Don't miss this opportunity to sharpen your skills and stay ahead in the dynamic world of big data analytics!
Experience a thrilling evening of networking, gaming, and entertainment at the conference's lively after-party hosted by DoubleCloud! Taking place at Action by Apollo, conveniently located in the same building as the conference itself, the party will commence immediately after the sessions on November 23rd. Network with fellow attendees, engage in exciting games and activities and savor complimentary drinks. Don't let this unforgettable evening slip away—be sure to mark your calendars!
DoubleCloud – advanced end-to-end analytics platform, designed for SaaS companies!
We are thrilled to announce an exceptional lineup of keynote speakers for Big Data Conference Europe 2023 who will take the stage to share their insights and groundbreaking ideas. Expand knowledge, ignite passion, and elevate your experience with the best minds in the industry.
We are delighted to announce that the conference will be hosted by a team of exceptionally skilled and experienced professionals who hold prominent positions in the industry. Our esteemed hosts bring an abundance of knowledge and expertise, and their dedication lies in ensuring that attendees extract the maximum value from the conference!
We are excited to introduce our esteemed lineup of international speakers at the annual Big Data Conference Europe 2023! Join industry-leading experts for insightful keynotes, engaging discussions, and valuable networking. Expand your knowledge and be inspired by the best!
Click on arrows to view keynotes:
Jesse Anderson
Anderson, Portugal
Managing Director, Data & Creative Engineer, Mentor
Steve Upton
Thoughtworks, Germany
Principal QA Consultant
 Markus Schüttler
TNG Technology Consulting GmbH, Germany
Senior Consultant
Simon Asplen-Taylor
DataTick Ltd., UK
CEO, Founder, Author
Click on arrows to view hosts:
Jay Alexander Clifford
InfluxData, UK
Developer Advocate
Antonio Zarauz Moreno
Credicorp, Spain
AI-Cognitive Technical Lead
Maciej Marek
Widmo.tech, Poland
Cloud Engineer, AI Researcher and Parctitionier
Bobur Umurzokov
API7.ai, Estonia
Developer Advocate, Mentor, Speaker
Click on arrows to view speakers:
Ricardo Sueiras
AWS, UK
Dev Advocate
Jan Karremans
EDB Postgres, the Netherlands
Chief Evangelist
Ravi Bhatt
Google, UK
Data Analytics Specialist
David Pilato
Elastic, France
Developer | Evangelist
Paige Roberts
Vertica, US
Open Source Relations Manager, Trainer, Co-author
Rachit Arora
Oracle, India
Consulting Member of technical staff
Simon Prickett
Redis, UK
Principal Developer Advocate
Emily Gorcenski
Thoughtworks, Germany
Head of Data and AI
We are thrilled to introduce five more distinguished speakers who will be joining us on our conference stage: Arne Laponin, Hellmar Becker, Volker Janz, Pasha Finkelshteyn, and Francesco Tisiot. Each of these accomplished experts brings a wealth of knowledge and experience, ensuring an enlightening experience for our attendees. Get ready for an engaging exploration as they dive into cutting-edge subjects, including data catalogs, event analytics pipelines, real-time gaming engagement, the Spark development journey, secure Apache Kafka, and a host of other fascinating topics.
Hear it straight from the participants and speakers what they have to say about Big Data Europe conference

All persons from the conference staff were amazingly helpful, polite, calm and you could see that they enjoyed doing their job. Keep up that spirit in your team!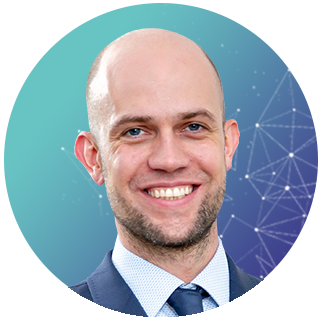 Daniel Wrigley
Lead Consultant Search & Analytics @ SHI

The organization was really good, so I think you can continue as you are.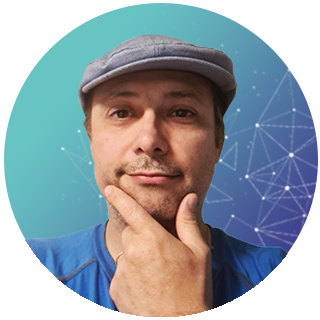 Carlos Manuel Duclos-Vergara
Technology Lead @ Schibsted

I was impressed with the professionalism of this conference. Everything went off without an issue and I would be very happy to speak here again. I was also impressed with the speakers and talks
Timothy Spann
Developer Advocate @ StreamNative
You are invited to be a part of an exciting event: actively contribute to the success of Big Data Europe 2023 Conference, target a specific, high profile market and reinforce your brand's presence by making yourself known among the event audience. Do not miss out on the opportunity to be noticed and get involved in this event.
To become a sponsor, please contact us [email protected]