BIG DATA CONFERENCE
EUROPE
2021
Hybrid Edition

September 28-30

Vilnius and Online
Łukasz Osipiuk
Software Engineer 
Poland, Starburstdata
Karol Sobczak
Software Engineer, Founding Member 
Poland, Starburstdata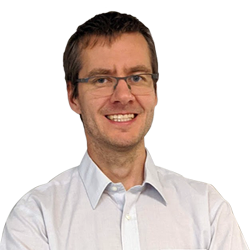 Łukasz is an experienced software engineer. He currently works at Starburst Data – the Presto company. For the last few years he has been an active maintainer of the open source Presto project. Before joining Starburst Łukasz worked as a senior software engineer at Google, contributing to k8s cluster autoscaler project.
Karol Sobczak is a Software Engineer and founding member of the Starburst team. He contributes to the Presto code base and is also active in the community. Karol has been involved in the design and development of significant Presto and Starburst platform features. Previously, he worked at Teradata Labs, Hadapt and IBM Research. A graduate of Warsaw University and the Vrije University of Amsterdam.
Interactive BI Analytics with Presto
Presto, an open source distributed SQL engine, is widely recognized for its low-latency queries, high concurrency, and native ability to query multiple data sources. Proven at scale in a variety of use cases at Airbnb, Facebook, LinkedIn, Lyft, Netflix, Twitter, and Uber, in the last few years Presto experienced an unprecedented growth in popularity in both on-premises and cloud deployments over Object Stores, HDFS, NoSQL and RDBMS data stores.
From the start, Presto was targeting interactive BI analytics involving heterogeneous data sources. Recent improvements like aggregation pushdown, dynamic filtering, data masking and supporting new data sources including Druid, Delta Lake and Elasticsearch, pushed that use case to the next level.
During the talk Lukasz and Karol will give a quick introduction to Presto in general, as well as some of its advanced features. They will show a demo, how it works in practice. In addition, they will demonstrate how to integrate different data sources in a data protected environment.